M&S –Recommendations from your Brotherhood wine expert!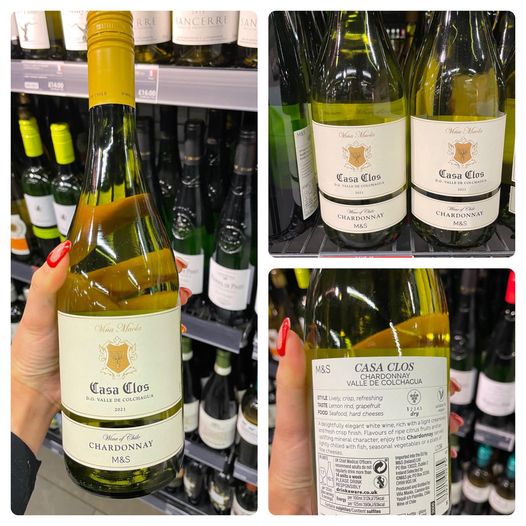 This week Cara has selected the crisp refreshing taste of :
CASA CLOS VINA MAOLA CHARDONNAY
Originating from Chile this particular wine has a fruity refreshing taste that reminds me of Summer . The perfect wine to ease us into the warmer longer nights of Spring and is an ideal wine for relaxing in the garden and is currently on offer for £7 .
This will go very well with seafood such as the fresh scallops & mussels , as well as cheeses such as Parmesan or Edam – all available in your local M&S Brotherhood Shopping Park store .
Enjoy !